The end of a dream…
…Or is it the beginning of the realization? Team Anna has left the commoner in me a bit befuddled, I am afraid.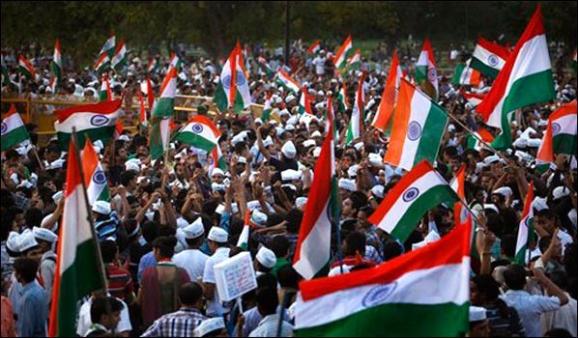 The electricity in the national atmosphere exactly a year back over Anna's 2011 fast had ignited a spark in even the most apathetic or pessimistic citizen.

India was apparently standing on the brink of a much-needed, much-awaited spring a la the Arab one. The script was coherent, the aims clear and palpable. We were excited at the imminence of a cleaner, brighter tomorrow.

The charisma and simplicity of Anna, the chord touched in millions of hearts, the media jamboree -it all added up, it all made for a very promising picture. But was it perhaps a little too bright? Conjured by hasty brush strokes?

I openly admit to being confused about why the Anna magic fizzled out.

It could have been the increasing rambling within the team - the objectives were clearly getting a bit too complicated, political neutrality doubtful and internal leadership issues disconcerting. 
Arvind Kejriwal, Kiran Bedi may be brilliant, astute individuals but this nation has had its share of brilliance and acuteness. India wanted its heart to beat with the leader of the movement, and it clearly did not resonate with Kejriwal's or Bedi's.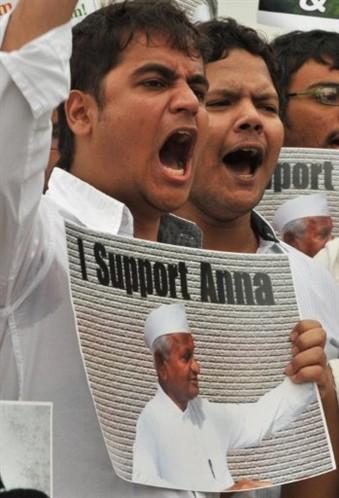 The volte-face of the broadcast media certainly did not help.
Or was it just our fickleness, the all-too-lazy conscience of a nation perfectly happy with its culture of 'jugaad' - if you could get past corruption with a little bit of jugaad, why bother to subscribe to a revolution? It just takes you out of a well-settled comfort zone and into a lot of uncertainty, doesn't it?
Were Anna's methods legitimate? Perhaps not.

Were they effective? Yes, they were.

I do not for a moment think that political dialogue would have brought the Lokpal Bill to where it is today, even if it is not the politician-proof one that Team Anna seeks.
Intellectuals may scoff at this, but it would not have reached the table had the pressure of popular sentiment not weighed down upon our leaders.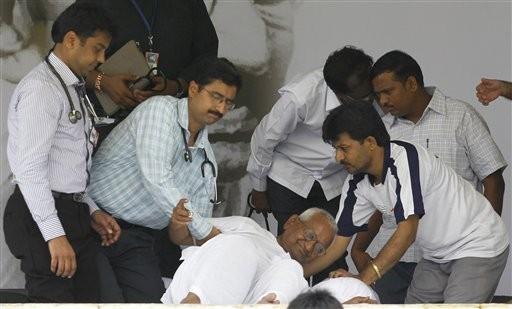 If anything had happened to Anna during the August 2011 fast, the country would have erupted. The government and states would have had a pretty mess to handle along with a PR disaster that would even make post-Godhra Narendra Modi's one look insignificant...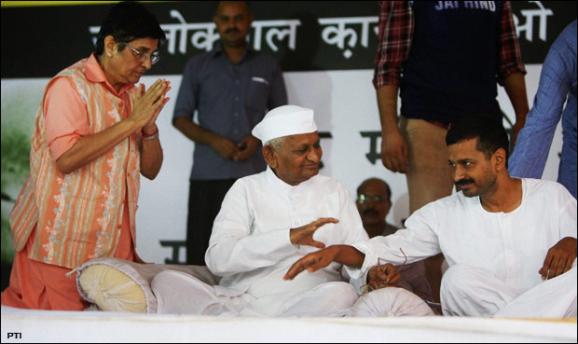 If anything happened to Kejriwal in August 2012? I am not so sure...
And I think that is where Team Anna lost it all. That is also what brought about the smug complacence in our political leaders - they knew Team Anna had lost the movement the day it lost its emotional connect with the people. It gave them the brazenness to constantly dare Team Anna to join active politics and validate themselves - in full consciousness of the fact that with the effervescence lost, the quagmire and compulsions of electoral politics would perhaps dilute the movement further and thwart the desired end.

Sadly, that is a knowledge that I also find reflections of in the uncertain tenor of the activist's voice when he speaks of "political alternative."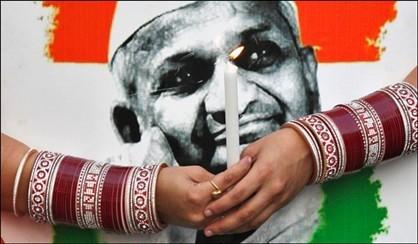 So, that is where my dream ends.

There may be a thousand theoretical, pragmatic arguments in favour of opting for the political route.  But sometimes revolutions are necessary. Zero-tolerance may not bring about change but it is often more effective in bringing about the "tipping point" for subsequent political dialogue to succeed.
Did the Anna movement reach that stage? I am not convinced. And when a revolution dies before heralding that tipping point, as it seems to have in this case, there isn't much point dreaming. Is there?
Satarupa Bhattacharya
A keen observer of the times, Satarupa self-admittedly feels pretty awed by the change that our country is transitioning through. She has worked in the media space for various publications over the last 7 years, following trends & developments in the economy and society. Always on the lookout for silver linings, she tries to capture and share with you her thoughts on all that could send out ripples of change into India's future.