Would you like some guns with that order?
How many more shootings will it take before the US rethinks its gun control laws?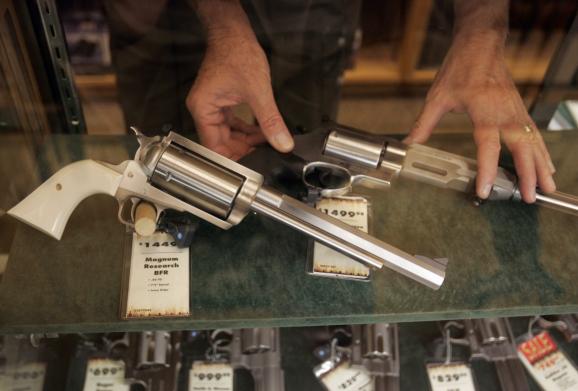 In two different incidents, separated by barely two weeks and about 1,000 miles, 18 precious lives were lost. In both cases – one at Denver, Colorado and the other at Milwaukee, Wisconsin – crazed gunmen went out of control and started firing at innocent bystanders. The police is still investigating the incidents, and there might be more to it than meets the eye – a hate crime or a racial motivation, perhaps – something that would give the authorities just enough to bury the more important, and more difficult, argument here: It's time to re-think the gun control laws.
A gun is a very simple tool, something that comes with a one-point agenda. Once invented, there was always going to be but one utility for the gun: To kill. Unlike other objects which can be used to kill, like a knife or income tax, a gun cannot be used for anything else. A person who goes to a shop to buy a gun, almost certainly has murder on his mind. And if murder is illegal, then I, for the life of me, cannot understand how purchasing a gun can be legal.
The friendly folks over at the Republican Party seem to disagree with me, however, and insist that a gun can be, and must be, legal. (They instead target birth control, on grounds that it amounts to murder). By means of argument, they say it's the American way of life. The three most popular theories put forth by those in favour of less restrictive gun laws are: Self defence, recreational use of guns, and to help an individual resist government tyranny. I shall give you sufficient time to recover from the bout of laughter these theories undoubtedly induced.
The arguments are so preposterous, that it's a modern day miracle that there are actually those who still believe in them. Helping individuals resist government tyranny? Surely, if the government wanted to suddenly turn tyrannical, waving a gun at them cannot count for much. And how about legalising gun ownership as an example of tyranny? Then comes the recreational usage of guns. As I put it so eloquently in the preceding paragraph, a gun can be used for precious little apart from killing and maiming. Not exactly recreational activities, those. Unless of course, one plans to open a bottle of beer with a bullet. In which case, he deserves to be shot. As for self-defence, the best way to ensure this is by keeping guns completely off the streets, not equipping every second person with a loaded firearm.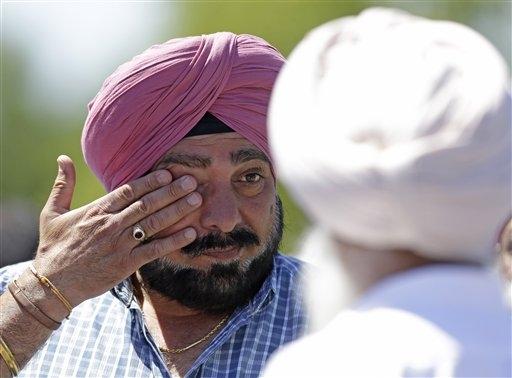 But since sound logic has seldom convinced the Grand Old Party, maybe some statistics will. Nearly 50 per cent of all households in the US has a firearm, the highest rate of private gun ownership in the world. 30,000 Americans on average die each year through gunshot wounds. You are free to put 2 and 2 together now.
Unfortunately, however, the ones in favour of less restrictive gun control laws are also the ones with the money and the influence on Capitol Hill. And as long as they continue financing their pro-gun ownership campaigns, tighter gun control remains a distant dream. As an aside, Wisconsin, the state where the Sikh massacre took place, passed a bill last year making it easier for citizens to procure firearms. One scarcely needs reminding of the Virginia Tech massacre or the Columbine High School shooting. Another one, it's chillingly obvious, may be just around the corner.
Aashray Hariharan
Armed with an opinion on everything under the sun, Aashray has made it his life's mission to never let a topic go without adding his two bits to it. He is currently overjoyed at finally having found a platform to air these views. A firm believer in the teachings of Garfield and Homer Simpson, Aashray fears that there could be more to life than food and drink. In his spare time, Aashray likes to watch paint dry.